Productivity, Profitability, Patient Care? Or something else?
At Scribe, we work with our customers to craft a unique solution to achieve their goals of what matters most. With our flexible technology-enabled services built around our market-leading app – Scribe Mobile, we don't try to put round pegs in square holes.
We work with each organization to learn how its workflow and processes can be tailored using our technology to fit that organization with the solutions that are right for them. We are the change agent that creates innovative back-office solutions for healthcare organizations of all sizes.
We enable providers to step away from computers by using Scribe's mobile technologies, giving them the freedom to focus on patient care while improving their productivity and profitability.
We want to know what matters most to you.
Productivity
Scribe restores productivity to patient encounter documentation workflows:
Simplified and easy to use technologies with ScribeMobile
Paired with personalized services and our unrivaled dedicated support
Real-time information available in ScribeMobile

Patient schedules for everywhere they practice

Past encounters to easily refer to

Shortcuts and templates to streamline their workflow

Flexible documentation methods:

LiveScribe documentation with one of our remote scribes instantly into the EMR

Recorded Dictations created at leisure and charted in the EMR by our medical terminology specialists
Profitability
By increasing productivity and simplifying documentation creation, your organization can improve profitability:
Using Scribe increases provider's productivity 30-40%. With the time savings:

Spend more time doing what they enjoy most

Create better, more specific, unique documentation for each encounter which can result in better reimbursement and fewer rejections
Patient Care
And with your focus on each patient during the encounter, instead of clicking and typing and staring at the EMR, providers can deliver better patient care:
Spend more time understanding the patient
Improve patient satisfaction
Improve outcomes with better observation
Don't just take our word for it. Let us show you firsthand with a free pilot.
Scribe's workflow engineers work with each organization to understand their goals to prepare the pilot.
Providers see firsthand how Scribe's solutions are beneficial to their organization and to them personally.
We review the ROI and plan how to roll-out to the entire organization.
We put Scribe's technology to work for every practice!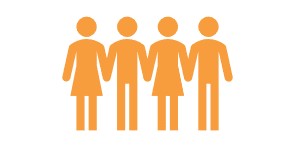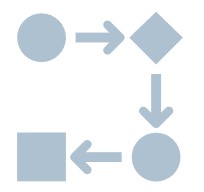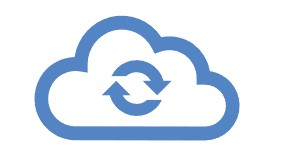 Scribe works directly with each practice and provider, serving as an interactive virtual extension of the practice. Our solutions make workflow processes more efficient and natural.
Every practitioner and every EMR is unique. A tailored and natural workflow will be designed and incorporated to assure every provider can focus on their patient care efficiently, effectively, and without reimbursement delays.
Scribe's virtual team implements and surpasses all HIPAA regulations and security requirements with every level of service. Every patient encounter created by Scribe is securely delivered, accessible, and archived.
Just Speak
Scribe's technology lets providers simply speak what happens in a patient encounter. Our technology will do the heavy lifting – creating, editing, parsing, enhancing, transferring, and distributing the encounter information wherever it needs to go.
One Portable Solution
With Scribe, never worry about changing EMRs (although we work with many systems), practice management, or other back-office systems creating chaos for providers and staff.  We all know they hate change, and with Scribe, they never have to change!  Our innovative systems make it easy and our technology gets the results to wherever it needs to go, sight unseen to the providers.
---