Scribe introduces our newest solution that enables healthcare providers to focus on what matters most – patient care while improving productivity and profitability.
ScribeMobile just got better by giving healthcare providers even more flexibility in determining the best clinical documentation workflow.
Providers simply log into ScribeMobile, and then connect to Scribe's available queue of virtual medical scribes. (VMS) during a patient encounter. What happens next is simple:
The VMS logs into the providers EMR and follows instructions while the provider continues with the patient visit or exam
The provider can order diagnostic tests, blood work, prescriptions, or other time sensitive tasks
The provider can mute the conversation to discuss sensitive information with the patient and can watch the VMS work within the EMR at any time
All other interaction is also recorded, and the provider can continue the recording when the patient leaves, if desired
The VMS completes the report and the usual methods of returning the report to the provider for editing or approval are followed
Best of all, the provider can focus on the patient during the encounter, and not be tethered to the EMR and computer. And, the patient can leave the encounter without waiting for the front desk to make the orders.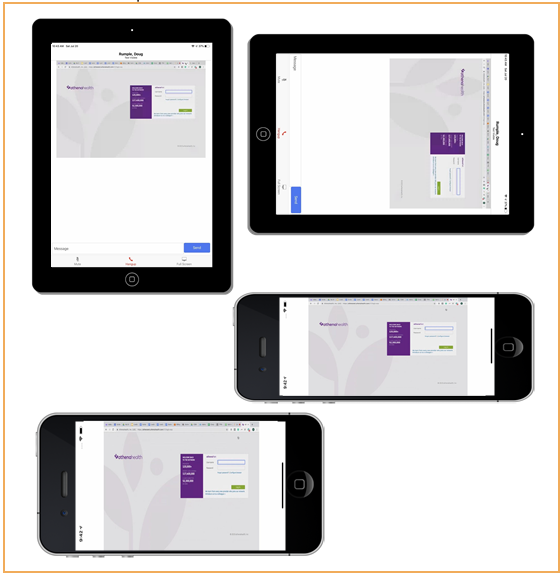 Pick your Device
LiveScribe works on iOS and Android phones and tablets – use whichever devices works best for your workflow needs.
LiveScribe is intelligently designed to maximize the available screen real estate. On phones, it will automatically transition to landscape mode while viewing the EMR. On iPads and other tablets, you can choose either portrait or landscape mode.
To learn more about how LiveScribe can benefit your practice, watch this video and view the presentation below.